As Maryland's flagship university, serving the state as well as the neighborhoods surrounding our campus, we are focusing our philanthropic influence on the well-being of our community.
---
This year, the Faculty and Staff Community Campaign will focus on four deserving Maryland charities that help protect children, assist victims of domestic violence and their children, make wishes come true and promote animal welfare.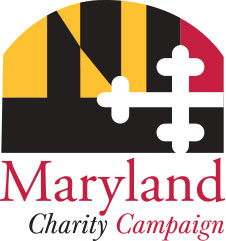 House of Ruth Maryland, Inc.
The House of Ruth Maryland leads the fight to end violence against women and their children by confronting the attitudes, behaviors and systems that perpetuate it, and by providing victims with the services necessary to rebuild their lives safely and free of fear.


SPCA & Humane Society of Prince George's County
The SPCA & Humane Society of Prince George's County is an all-volunteer group dedicated to the protection of animals in Prince George's County. The organization does not operate a shelter, but fulfills its mission through a spay/neuter clinic, cruelty and neglect investigations, an active foster/adoption program, and humane education and outreach.


Make-A-Wish Foundation of Mid-Atlantic, Inc.
Since 1980, Make-A-Wish® has enriched the lives of children with critical illnesses. The organization's mission reflects the life-changing impact that a Make-A-Wish experience has on children, families and communities.

Court Appointed Special Advocate - Prince George's County, Inc.
Court Appointed Special Advocate (CASA)/ Prince George's County, Inc. is a volunteer-based organization that partners with the juvenile court to improve the lives of abused and neglected children living in foster care.
By providing a voice to children in the foster care system, CASA's goal is to promote the timely placement of the children into safe, permanent homes. Since 2001, the staff and volunteers at CASA have worked tirelessly to not only protect the best interests of the children it serves but also to ensure the rights of all children in foster care.
WAYS TO GIVE
You can participate in the Faculty/Staff Community Campaign via payroll deduction, check or credit card—online or by sending in a pledge form.
Learn More →
Questions?
Contact us at facultystaff@umd.edu or 301-405-5976 for more information about giving or to volunteer.